You might be tired of finding so many digital marketing courses in Ahmedabad and not being able to decide, well here we are to solve your problem we have comprised the 5 best digital marketing institutes for you, so if you want to know more keep reading this blog!
Before diving straight into the institutes let's first understand a little more about digital marketing in simple terms, it is the source of advertising campaigns that are done through paid digital platforms. These campaigns include websites, blogs, social media, vlogs, community forms, and more. This type of advertising is done to attract target and potential audiences and then transform them into permanent customers through digital advertising.
When you are surfing online you see too many ads online and some of them might be about some of your favorite brands or maybe some of your favorite cosmetics prices dropping. This is what is called digital advertising. Digital advertising has recently become very famous as a number of people are trying their hands on it and spending most of their time on the internet.
Before reading further let's understand the industry better for digital marketing courses in Ahmedabad and the job titles surrounding you.
Let's look at the 5 best digital marketing courses in Ahmedabad.
1. Mastercoach


Mastercoach is one of the leading digital marketing institutes. Mastercoach strives for excellence and takes every necessary step to help students master the courses. Mastercoach isn't some regular institute we make learning interesting and fun, the current situation of the country isn't getting better but that doesn't mean that the time is going to stop students have a career they have to look forward to and its crystal clear that it can be achieved only by making the right choices, like opportunities given by Mastercoach for online classes. 5 Best Digital Marketing Courses in Ahmedabad.
Mastercoach is with you with each and every step you take and providing their best services towards the online training so they don't miss out on anything, if you want to be the best you have to study at the best.
Mastercoach has a great background, their students have been working with, VISA, IBM, Adobe, Amazon web services, Flipkart, Ola, Instamojo. Mastercoach takes every important step to make sure students are getting what they need, we provide services whenever a student has a doubt or query and make sure it is resolved as soon as possible. We encourage students to take part in activities and practical knowledge where they learn through their way. 5 Best Digital Marketing Courses in Ahmedabad.
Mastercoach provides internships to the students with 100% placement support, and online base camps for networking. Students will be provided with specialized certifications after the completion of their digital marketing course which ensures that you have completed your course and now specialize in digital marketing course which would help you land jobs and internships at your preferred companies and organizations. 5 Best Digital Marketing Courses in Ahmedabad.
Course syllabus
Mastercoach offers you three types of courses:
Basic Course
Advanced Course
Entrepreneurship Course
The basic course is provided with basic knowledge about Digital Marketing, the course is for 2 months and you get to learn a number of topics about Digital Marketing, the basic course is like the starting point of your syllabus. 5 Best Digital Marketing Courses in Ahmedabad.
Under the basic course, you are offered 25 topics which include:
Introduction to marketing
Introduction to digital marketing
Getting started with website
Introduction to WordPress
Introduction to SEO
Introduction to local SEO
Working with SEO
Graphic Design for Business
Advanced Email Marketing
Lead Generation
SMO
Introduction to Facebook Ads
Introduction to Google Ads
Introduction to Quora Ads, Reddit Ads
Introduction to Twitter Ads
Introduction to LinkedIn
LinkedIn sales force and ads
Introduction to Instagram marketing and ads
Advanced YouTube Ads
Introduction to network and publishers ads
Introduction to conversion rate optimization
Advanced Google Analytics
Introduction to Growth Hacking
Introduction to copywriting and content writing
The advanced course offers you 50+ modules with 500+ lessons, and you are affiliated with 15 online certifications tests. They have more than 2000 students; they provide you with advanced professional knowledge in less than 4 months.
Entrepreneurship course offered by Mastercoach is a great opportunity for businessmen to get busy and acquire knowledge of Digital Marketing courses during this outbreak of Covid; they can help their business grow through learning key elements about marketing which will help them acquire the place they have been looking for. art in activities and practical knowledge where they learn through their way. 5 Best Digital Marketing Courses in Ahmedabad.
Course faculty
Each and every subject at Mastercoach is taught by influential mentors who have been practicing what they teach for ages. Every teacher is experienced in their own field which helps students to acquire knowledge in each and every specific field. 5 Best Digital Marketing Courses in Ahmedabad – 2021 Edition.
Here's where our alumni work at: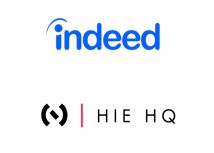 Contact details:
Phone: +91 70540-58888
Email: info@mastercoach.in
Website: https://mastercoach.in/
FREE DEMO SESSION ON DIGITAL MARKETING
Please share your number for more information and a demo session with our faculty to clear your doubts.
2. BrandVeda
BrandVena was established in 2014 and is one of the most famous digital marketing institutes in Ahmedabad. It was established by Urban Pro that it is one of the best digital marketing institutes. They have till now trained around 17,000+ students and about 1000+ have been provided with placement in digital marketing companies. Saurabh Pandey found BrandVena; he is a very dignified digital marketing professional. 5 Best Digital Marketing Courses in Ahmedabad.
Course Syllabus:
Social Media Strategy
Advanced AdWords
Content Marketing
Facebook Marketing
Twitter Marketing
Facebook Ads
Linkedin Marketing
Twitter Ads
Digital Marketing Introduction
Search Engine Optimisation
Google WebMaster
Search Ads
Display Ads
Advanced Link Earning Strategies
Gmail Ads
Instagram Marketing
YouTube Ads
Google Analytics
Email Marketing
Lead Generation
LinkedIn Ads
Landing Page Optimization
Course Duration and Fees
BrandVena comes at 2nd place in digital marketing courses in Ahmedabad. The course period for the digital marketing course is 2 months if you have an inquiry about the fees you can contact the institute on the information given below.
Contact Details
Phone: +91 8980717782 / +91 91042 38507
Address: 03 Sahajanand Arcade, Nr. Helmet Circle, Ahmedabad, Gujarat 380052
Email: brandvedaahm@gmail.com
3. Learning Catalyst
Learning Catalyst was established in 2008, it is one of the most famous institutes in Ahmedabad. It has a teaching faculty if professional digital marketers from all around the world it has a fees structure that fits your range. They have a faculty of professionals who have been working for Group, Digi Chefs, Web Step-Up, and Recommended. 5 Best Digital Marketing Courses in Ahmedabad.
Course syllabus
Google Analytics
Mobile Marketing
Inbound Marketing
Email Marketing
Introduction to Automation
Content Marketing
Ecommerce Operations
Blogging
Search Engine Optimization
Measurement with Google Analytics
Advanced SEO
Search Engine Marketing (SEM)
Google Display Network
Mobile Ad Campaigns
Shopping Campaigns – Introduction
YouTube Marketing – Introduction & Ad Formats
Campaign Performance Reports
Website Designing
LinkedIn as a Marketing Platform
Twitter
Pinterest Marketing & Creating a Successful Digital Marketing Strategy
Social Media Marketing Tools
Crafting a Successful Social Media Strategy
Introduction to WordPress
Social Media Marketing
Facebook Marketing
Influencer Marketing on Instagram
Course duration and Fees
It comes 3rd in our digital marketing institutes. The course period is for 3 months if you have to enquire about the fees structure you can contact on the details shared below. 5 Best Digital Marketing Courses in Ahmedabad.
Contact Details
Phone: +91 89761 05325
Address: Office No.B14, First Floor, Takshshila Orient, Opposite Shyam Farm, Nikol-Naroda Road, New Nikol, Ahmedabad, Gujarat- 382350.
Email: enquiry@learningcatalyst.in
4. DigitalKal
DigitalKal provides you with the best courses in digital marketing in Ahmedabad. They train students with e-commerce and digital marketing to professionals, students, and entrepreneurs. They prepare you for the corporate field. All the trainers have an experience of 20+ years they provide you with the best facilities. 5 Best Digital Marketing Courses in Ahmedabad.
Courses Syllabus
Freelancing
Personality Development
Google Adwords PPC
Email Marketing
Mobile Marketing
Inbound Marketing
Google Analytics
Search Engine Optimisation
Affiliate Marketing
Ecommerce Website
Introduction to Market Place
Growth Hacking
Online Media Buying
Overview Of Digital Marketing
Fundamentals Of Graphic
Fundamentals of Video Editing
Advanced WordPress Website
Social Media Marketing
ead Management
Adsense Marketing
Ecommerce Website
Online Reputation Management
Course duration and fees
DigitalKal comes 4th on the list. The digital marketing course offered is 3 months. To enquire about the fees you can contact the details given below. 5 Best Digital Marketing Courses in Ahmedabad.
Contact Details
Phone: +91-8800684411
Address: Office No 7, 2nd Floor, Shukan Mall, Beside Rajasthan Hospital, Shahibaug, Ahmedabad, India.
Email: contact@digitalkal.com
5. ASDM – Ahmedabad School of Digital Marketing
ASDM is named the best digital marketing establishment in Ahmedabad. Established in 2012, they extend to finish employment opportunity situated preparing and give 100% occupation arrangements before the finish of your course. In contrast to other people, their mentors are specialists from prestigious organizations as IIT IIM, and NIRMA. 5 Best Digital Marketing Courses in Ahmedabad.
ASDM offers exceptional preparation in the advanced field with the assistance of a skillfully planned disconnected course. This course accompanies a Google AdWords affirmation and 120 hours of homeroom preparation. They put stock in pragmatic preparing, for their understudies to acquire superior knowledge into the business.
Course syllabus:
Influencer Marketing
Word Press
Facebook Sales Funnels
Mobile Marketing
Email Marketing
Google Algorithm
Social Media Marketing
Facebook ChatBot
YouTube Marketing Techniques
LinkedIn Marketing
Google Analytics
SEO Tools
Domain And Hosting
Digital Marketing Introduction
Search Engine Optimization
Content Marketing
Freelancing Projects
Affiliate Marketing
Facebook Pixel
Course duration and fees
ASDM comes on the 5th number they offer a digital marketing course for 2 months. To enquire about their fees you can contact on details below. 5 Best Digital Marketing Courses in Ahmedabad.
Contact Details
Phone: +91-9327967701
Address: A-217, Shangrila Arcade, Nr. Shyamal Cross Road, Ahmedabad
Mail: info@asdm.co.in
FAQ – Frequently Asked Question
Q. What are the expenses for the digital marketing course? 
A. The expenses for the advanced showcasing courses in Ahmedabad range between INR 10,000 to INR 5, 00,000 relying upon the level of the course you select like affirmation courses or post-graduation level projects. MasrerCoach's fees structure for an online digital marketing course starts from INR 25000 to INR 60000 with assured placement and certification.
Q. Which Digital Marketing course is ideal? 
A. Mastercoach's online digital marketing courses are awesome in Ahmedabad. The course incorporates excellent online video classes followed by week after week live online meetings and 1-on-1 tutoring meetings by top experts and industry specialists. Mastercoach also provides placement assistance along with internships. 5 Best Digital Marketing Courses in Ahmedabad.
Q. What is a qualification degree required for digital marketing?
A. The capability for digital marketing courses differs from one establishment to another. Mostly, the qualification for the digital marketing course is to have a class 12 passing declaration. While for a postgraduate level digital marketing course, you will require a graduation degree from a college 
Q. Is Digital marketing a decent profession? 
A. Indeed, advanced promoting is a generally excellent professional alternative to go for. Being one of the quickest developing ventures, the professional openings accessible in digital marketing are profoundly unique with fascinating and perky difficulties and potential outcomes.5 Best Digital Marketing Courses in Ahmedabad. By acquiring ability in industry-pertinent digital marketing abilities, you can sack a lucrative occupation in a decent organization. You could be an innovative, tech-driven, or insightful individual, there's a spot for all in the digital marketing industry. 
Conclusion
Learning digital marketing is simple and with our Online Digital Marketing Course, you also can get top-notch content and get magnificent position openings. With a pandemic meandering aimlessly, there couldn't possess been the ideal energy for you to evaluate some new abilities and gain additional information. 5 Best Digital Marketing Courses in Ahmedabad.
Indeed, even yet, in the event that you wish to seek after an offline digital marketing course, we trust these proposals have been of incredible assistance for you to pick among the numerous advanced showcasing 5 Best Digital Marketing Courses in Ahmedabad.