It can be a little tough to choose from all those digital marketing institutes offering different courses and facilities, but we are here to make your quest a little easier. This blog has listed below the top 5 digital marketing courses in Kerala.
Let's take a look and understand what digital marketing is like. Digital marketing courses are one of the leading courses taken up by peers these days. Digital marketing courses in today's era help brands, small businesses, organizations to market their products and services at ease. There are numerous digital marketing jobs available and the demand is growing every day, so pace yourself and choose wisely.
Before reading further let's understand the industry better for digital marketing courses and the job titles surrounding you.


Let's look at the 5 best digital marketing courses in Kerala.
1. Mastercoach


Mastercoach is one of the leading digital marketing institutes. Mastercoach strives for excellence and takes every necessary step to help students master the courses. Mastercoach isn't some regular institute we make learning interesting and fun, the current situation of the country isn't getting better but that doesn't mean that the time is going to stop students have a career they have to look forward to and its crystal clear that it can be achieved only by making the right choices, like opportunities given by Mastercoach for online classes.
Mastercoach is with you with each step you take and providing their best services towards the online training so they don't miss out on anything, if you want to be the best you have to study at the best.
Mastercoach has a great background, their students have been working with, VISA, IBM, Adobe, Amazon web services, Flipkart, Ola, Instamojo. MasterCoach takes every important step to make sure students are getting what they need, we provide services whenever a student has a doubt or query and make sure it is resolved as soon as possible. We encourage students to take part in activities and practical knowledge where they learn through their way.
Mastercoach provides internships to the students with 100% placement support, and online base camps for networking. Students will be provided with specialized certifications after the completion of their digital marketing course which ensures that you have completed your course and now specialize in digital marketing course which would help you land jobs and internships at your preferred companies and organizations.
Course syllabus:
Mastercoach offers you three types of courses:
Basic Course
Advanced Course
Entrepreneurship Course
The basic course is provided with basic knowledge about Digital Marketing. The course is for 2 months and you get to learn many topics about Digital Marketing. The basic course is like the starting point of your syllabus.
Under the basic course, you are offered 25 topics which include:
Introduction to marketing
Introduction to digital marketing
Getting started with website
Introduction to WordPress
Introduction to SEO
Introduction to local SEO
Working with SEO
Graphic Design for Business
Advanced Email Marketing
Lead Generation
SMO
Introduction to Facebook Ads
Introduction to Google Ads
Introduction to Quora Ads, Reddit Ads
Introduction to Twitter Ads
Introduction to LinkedIn
LinkedIn sales force and ads
Introduction to Instagram marketing and ads
Advanced YouTube Ads
Introduction to network and publishers ads
Introduction to conversion rate optimization
Advanced Google Analytics
Introduction to Growth Hacking
Introduction to copywriting and content writing
The advanced course offers you 50+ modules with 500+ lessons, and you are affiliated with 15 online certifications tests. They have more than 2000 students; they provide you with advanced professional knowledge in less than 4 months.
Entrepreneurship course offered by Mastercoach is a great opportunity for businessmen to get busy and acquire knowledge of Digital Marketing courses during this outbreak of Covid; they can help their business grow through learning key elements about marketing which will help them acquire the place they have been looking for.
Course faculty
Every subject at Mastercoach is taught by influential mentors who have been practicing what they teach for ages. Every teacher is experienced in their own field which helps students to acquire knowledge in each and every specific field.
Here's where our alumni work at: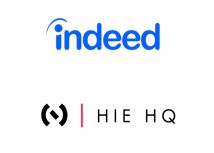 Contact details:
Phone: +91 70540-58888
Email: info@mastercoach.in
Website: https://mastercoach.in/
Get Free Call Counselling With Our Expert Counselor
FREE DEMO SESSION ON DIGITAL MARKETING
Please share your number for more information and a demo session with our faculty to clear your doubts.
2. Zeon Academy
Zeon academy is an institute situated in Kerala that provides the best quality training programs which help you create a great future and helps every step of the way. They are dedicated to creating a bright future.
Course syllabus
Basic courses offer:
Principles of Digital Marketing
Digital Marketing Fundamentals
Inbound vs. Outbound Marketing
Search Engine Optimization
Social Media Optimization
Website Planning and Structure
Website Auditing and reporting
Search Engine Marketing
Advanced courses
Website and its Fundamentals
Website Development Using WordPress
SEO On-Page and Off-Page
Search Engine Marketing
Social Media Marketing
Email Marketing
Youtube Marketing
PPC Campaigns
Google AdWords
Fees and courses duration
They offer you 30 days time period for the basic digital marketing course in Kochi, and if you choose the advanced digital marketing course you will be enrolled for 60 days. You can get in touch with them to enquire about fees.
Contact Details
Phone: +91 8943356405
Address: Sahakarana Road, Near Broad Bean Hotel, Vyttila, Kochi – 682019, Kerala, India
Email: contact@zeonacademy.com
3. Digital Skill Master
Digital Skill Master was established by Tony John in 2012 in Kerala who is famous as an SEO Professor. Digital Skill Master is effectively known for its digital marketing courses in Kochi. It has triumphant more than hundreds of students in Kerala.
Course syllabus
Landing Page
Google AdWords
Content Marketing
SMS/Mobile Marketing
Introduction to Digital Marketing
What is Digital Marketing?
Digital Marketing Ecosystem
Website Development & Designing
HTML Basics
WordPress
Web Hosting
Inbound Marketing
Blogging Concepts
Social Media Marketing
Email Marketing
Types of Ads
Ad Networks
PPC Campaigns
Google Analytic
Webmaster Tools
Google Search Console
Bing Webmaster Tool
Google PageSpeed Insights
Tips to Make Your Web Pages Load Faster
Mobile Friendly Websites
Alexa Ranking
SimilarWeb.com – Website Analysis
Local Business
Google My Business
Bing Places for Business
Facebook Business Review
Image Optimisation
Non-Content Pages of Your Website
What Is a Sitemap File
What Is a Robots.txt File
Original Vs Reproduced Content
How to Check If Your Content Is Duplicate Content
Online Advertising; and more
Fees and courses duration
It comes 3 in the list of institutes. They provide you with one, two, and three-month digital marketing courses in Kochi. If you want to acquire about the fees you can contact the institute.
Contact Details
Phone: 081388 75600
Address: 219 Mavelipuram, Kakkanad, Mavelipuram Colony, Thrikkakara, Vazhakkala, Ernakulam-Kochi, Kerala 682030
Email: contact@digitalskillmaster.in
4. Organic Digi School
Organic Digi School is a foundation situated in Kochi that plans to foster the nature of preparing digital marketing for students in Kerala. They give both short-and long haul site improvement and computerized promoting courses in Kochi.
Courses Syllabus
Introduction to digital marketing
On page SEO Optimization
Social media optimization and marketing
Off page SEO Optimization
SEO tools Training
Courses duration and fees
Here comes the 4th digital marketing courses institute in the Kochi list, the Organic Digi School. The courses offered are available for 2 months. To enquire about the fees you may contact the.
Contact Details
Phone: +91 7034098086 / +91 8136806865
Address: Manakkattu Square 24/112, Cusat Road, Cochin, Ernakulam kochi, Kerala 682022.
Email: info@organicdigischool.com
5. Pro School
Pro School, is a notable training establishment in Kochi that has prepared more than 25,000 students. They have a master workforce who have a place in the advanced showcasing field and get magnificent experience gaining from them. They offer extraordinary compared to other digital marketing courses in Kochi.
Course syllabus
Social Media
Analytics
Mobile Apps & Affiliate
Internet Marketing Foundations
SEO
Paid Search Marketing
Display Advertising
Email Marketing
Pro school lands 5 in the digital marketing course in the institutes of Kochi list. They provide a 3-month course in a digital marketing course and if you want to enquire about their fees you can contact them on the contact details given below.
Contact Details
Phone: 7710044425
Address: 2nd Floor, PAVANA House, KP Vallon Road, Above Union Bank, Kadavanthara, Ernakulam, Kerala – 682020
Email: info@proschoolonline.com
FAQ –
Q. What are the expenses for the digital marketing course? 
A. The expenses for the advanced showcasing courses in Kerala range between INR 10,000 to INR 5, 00,000 relying on the level of the course you select like affirmation courses or post-graduation level projects. MasrerCoach's fees structure for an online digital marketing course starts from INR 25000 to INR 60000 with assured placement and certification.
Q. Which Digital Marketing course is ideal? 
A. Mastercoach's online digital marketing courses are awesome in Kerala. The course incorporates excellent online video classes followed by week after week live online meetings and 1-on-1 tutoring meetings by top experts and industry specialists. Mastercoach also provides placement assistance along with internships.
Q. What is a qualification degree required for digital marketing?
A. The capability for digital marketing courses differs from one establishment to another. Mostly, the qualification for the digital marketing course is to have a class 12 passing declaration. While for a postgraduate level digital marketing course, you will require a graduation degree from a college 
Q. Is Digital marketing a decent profession? 
A. Indeed, advanced promoting is a generally excellent professional alternative to go for. Being one of the quickest developing ventures, the professional openings accessible in digital marketing are profoundly unique with fascinating and perky difficulties and potential outcomes. By acquiring ability in industry-pertinent digital marketing abilities, you can sack a lucrative occupation in a decent organization. You could be an innovative, tech-driven, or insightful individual, there's a spot for all in the digital marketing industry. 
Conclusion
Digital Marketing can be simplified and enjoyable, all you need is to follow the right direction. You could consider the alternative of learning on the web as well. Through our Online Digital Marketing Course in Kerala, you can get some first-class content and astonishing situation openings, all under one rooftop in Kerala.
From the different foundations offering digital marketing courses in Kerala, we trust this rundown assists you with discovering the course that suits you best to draw you one stage nearer to your dream about driving as an expert digital marketer one day!